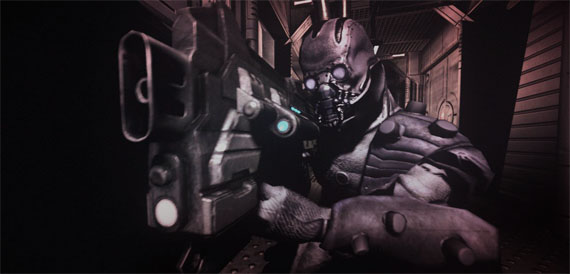 The Chronicles of Riddick: Assault on Dark Athena es el remake del original juego de Riddick: Escape from Butcher's Bay y nos trae al anti-héroe a las consolas y gráficos modernos.
Atari planea lanza el título tanto para PC como 360 y PS3 durante este año con un juego que ha actualizado sus gráficas a los estándares actuales - el original es de 2004 - y que además tiene varios episodios totalmente nuevos que se podrán jugar de forma exclusiva en Dark Athena.
Para calentar las manos, tenemos la secuencia introductoria del juego en video en la cual se explican los acontecimientos iniciales de Las Crónicas de Riddick: Asalto en Dark Athena.
El Video, a continuación del salto
[ (...) Continúa leyendo el resto de La intro completa de The Chronicles of Riddick: Assault on Dark Athena [Video] ]
LagZero.NET
http://feedads.googleadservices.com/~a/r7At62jPBmio31zsR1rL_WcnoZM/i
http://feeds2.feedburner.com/~r/Lagzero/~4/yAhUKU9sEsg
Comentar este Artículo