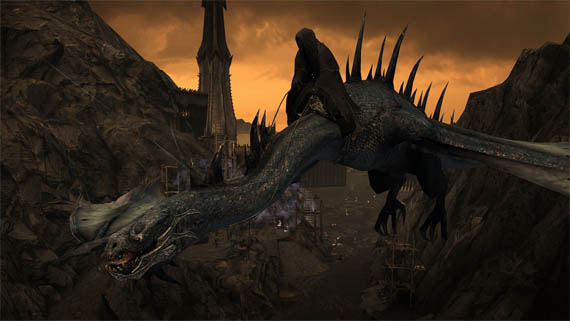 Como anunciamos ayer, ya están disponibles los Demos de Lord of The Rings: Conquest en PS3 y Xbox 360, para los de PC, todavía nada en ese departamento.
Pandemic al menos nos ha soltado los requerimientos y especificaciones del juego en la plataforma PC y parecen ser bastante accesibles:
SO: Windows XP SP2, Windows Vista

CPU: 2.4 GHz Core Duo o equivalente.

Memoria: 1 GB RAM

Video: Tarjeta con 256 MB y Pixel Shader 3 - nvidia 7800 o equivalente.

Direct X:  DirectX 9.0c, Tarjeta de Sonido Direct X 9c.

Disco: Requiere 6 GB para la instalación.
Por las especificaciones parece ser un port de consola, es decir, lo desarrollaron pensansando en las limitaciones de Hardware de la 360 o la PS3 y luego solo transformaron el juego a formato de PC. Tendremos que esperar un par de semanas para ver que tal les quedó La Tierra Media.
LagZero.NET
http://feedads.googleadservices.com/~a/_FiFXZjO_mq1Bvu2jL_N68SgOCY/i
http://feedproxy.google.com/~r/Lagzero/~4/eWfEOQuj8Us
Comentar este Artículo