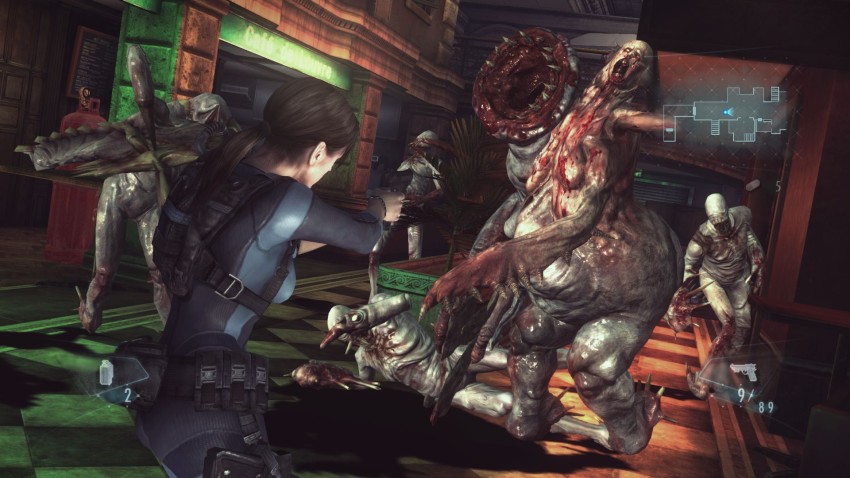 Esta semana llega un re-lanzamiento desde las consolas portátiles, se trata de Resident Evil: Revelations, el cual llegara para Xbox 360, PS3 y PC con algunas mejoras gráficas, pero manteniendo la misma jugabilidad.
También llega en formato digital Call of Juarez Gunslinger para consolas y PC y por ultimo para PC llega el titulo indie que causo furor en XBLA, Dust: An Elysian Tail que aterriza esta semana en Steam. El resto de la lista lo pueden ver a continuación.
Martes 21 de Mayo
Sniper Elite V2 (Wii U)

Resident Evil: Revelations (Xbox 360, PS3, Wii U, PC)

Fast & Furious: Showdown (Xbox 360, PS3, Wii U, PC, 3DS)

Worms Collection (Xbox 360, PS3)

LEGO Batman 2: DC Super Heroes (Wii U)

Ratchet & Clank: Full Frontal Assault (PS Vita via PSN)
Miércoles 22 de Mayo.
Call of Juarez: Gunslinger (XBLA, PSN, PC)

The Incredible Adventures of Van Helsing (PC)

Enchanted Cavern (Mac)

Fallen Enchantress – Legendary Heroes (PC)
Jueves 23 de Mayo.
Viernes 24 de Mayo.
Donkey Kong Country Returns 3D (3DS)
Sábado 25 de Mayo.
Dust: An Elysian Tail (PC)
Comentar este Artículo