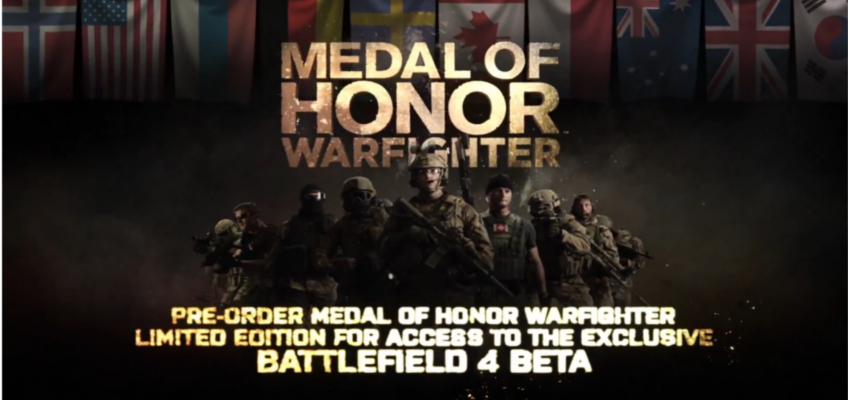 Durante la semana pasada se filtro una imagen que indicaba que al pre-ordenar Medal of Honor: Warfighter Limited Edition te entregaría acceso temprano y garantizado a la beta de Battlefield 4, bueno ya no es un rumor, por que en el ultimo vídeo de MOH:W se acaba de confirmar la campaña de parte de EA Games.
Ahora con respecto a Battlefield 4, DICE no ha soltado absolutamente nada, lo único que sabemos es que saldrá probablemente el próximo año, pero aparte de eso no han querido revelar ningún detalle de lo que nos podría esperar en la nueva entrega.
El nuevo vídeo de MOH:W es un vídeo extendido del anterior trailer en la jungla, esta vez con comentario de los desarrolladores, donde se explica que ahora podremos elegir a otro jugador para hacer equipo, entre ambos podrán manejar armas más pesadas o bien darse soporte y servir como un punto de reaparición por si uno de los dos es eliminado.
Medal of Honor: Warfighter saldrá el  26 de Octubre para PC, PS3 y Xbox 360. Sin más detalles pueden ver el vídeo a continuación.
[ Continúa leyendo el resto de Confirmado: Pre-ordenar Medal of Honor: Warfighter Limited Edition te da acceso temprano a la beta de Battlefield 4 [Vídeo] ]


Comentar este Artículo