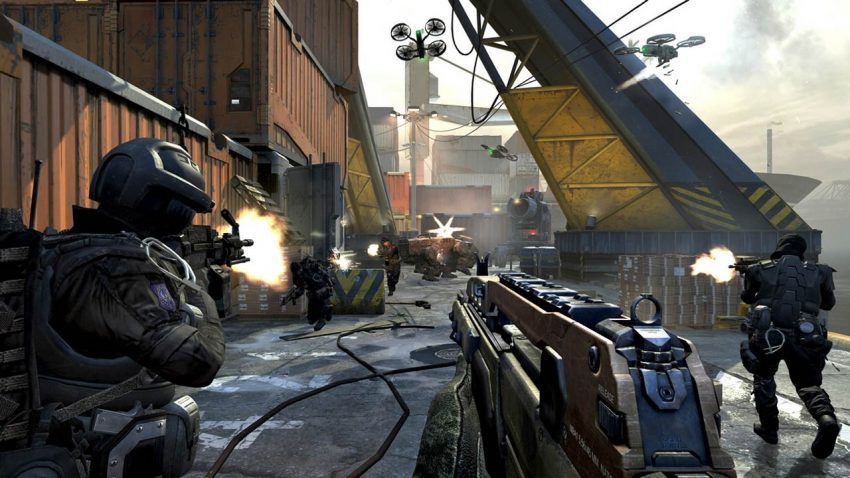 La saga Call of Duty ha sido bastante inconsistente en los últimos años respecto del soporte para servidores privados dedicados que la comunidad pueda levantar para jugar con sus amigos, clanes o comunidades.
En 2009, Call of Duty: Modern Warfare 2 dejó de lado el soporte para servidores privados, lo cual fue una gran decepción para los fanáticos, mientras que Treyarch los traería de vuelta en Call of Duty: Black Ops al año siguiente.
En el caso de Modern Warfare 3, Activision permitió los servidores dedicados pero sin ranking, y ahora, con el inminente lanzamiento de Call of Duty: Black Ops 2, los servidores privados, dedicados y rankeados vuelven al dominio público para el disfrute de los amantes de la saga. Todo esto, confirmado a través de un corto twitt del director de arte de BO 2, Cesar Stastny:
Confirmed: Ranked Dedicated Servers for #BlackOps2

— pcdev (@pcdev) June 16, 2012
Call of Duty: Black Ops 2 estará disponible para PC, Xbox 360 y PS3 el 23 de noviembre de 2012. Si quieres enterarte de que tal luce el juego, puedes ver nuestra vista previa en la E3 publicada hace algunos días.
Comentar este Artículo