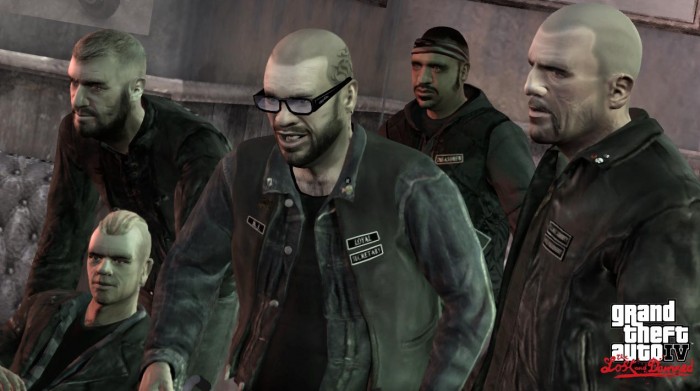 Rockstar acaba de liberar, hace un par de horas, los primeros dos videos que anticipan la ya confirmada llegada del pack DLC de Grand Theft Auto IV para PC y PS3, llamado Episodes From Liberty City.
El pack de DLC fue lanzado hace ya varios meses para Xbox 360, nunca se pensó que llegaría a PC (debido a la exclusividad pagada por Microsoft), sin embargo, Rockstar no deja de sorprendernos con su trabajo.
Recordemos que Episodes from Liberty City contiene los dos episodios lanzados para Xbox 360, tanto The Lost and Damned (la historia de los motoqueros) como The Ballad of Gay Tony, este último, golpeó la 360 a fines de Octubre de 2009, sin embargo, el DLC para PC también mantendrá las mejoras en texturado y calidad HD que fueron incluídas para el lanzamiento de GTA IV para PC… lo cual, es un plus bastante grande respecto de sus pares consoleros.
En fin, son dos videos para nuestro deleite, sin embargo, la compañía ha garantizado que vendrán otros más durante esta semana. Videos tras el salto.
[ Continúa leyendo el resto de Primeras grabaciones de Episodes from Liberty City para PC y PS3 [Videos] ]


Comentar este Artículo