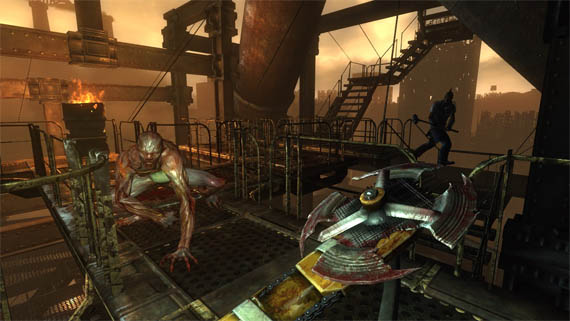 Bethesda sigue lanzando nuevas screenshots de su proximo paquete de contenido descargable para el fantástico Fallout 3.
Como ya habíamos mencionado antes, el DLC se llama The Pitt, ya que se ambientará en las ruinas de la ciudad de Pittsburg en los Estados Unidos. Dentro de las novedades que ya conocemos están un par de nuevas armas, entre las que se destaca la Sierra Electrica de Disco, y la historia en la que deberás armar equipo con los Raiders, el grupo de esclavistas que comercian con los seres humanos de The Wasteland.
The Pitt costará U$ 10 (800 Microsoft Points) y estará disponible para Xbox 360 y PC a partir del 24 de Marzo.

Artículos Relacionados